News & Events
I AM DYING TO LIVE, an Art Exhibition of the Paintings of Br Sandesh Manuel
I Always painted and was fascinated right from my early days by shades and colours. After I was almost thirty and did an inventory of my childhood, I found that I had done many courses in painting when I was young and won a few prizes. So, it was a passion behind The Passion. I continued to paint in my room. It took a shape and a rippled off when my music teacher asked me to paint every piece that I play as to understand the emotion and the shades of the piece and therefore many works started to evolve. One day the Guardian of the Fraternity to which I belong, came to my room and was pleasantly surprised to see so many canvases and an easel next to my bed.
Art is very much appreciated in Europe and all the more in Vienna. So, he said, "please take it forward and he would support my venture into Painting". By this fraternal gesture, I was also very much inspired to put my weekends in good use. I also took breaks between my music practice sessions and painted as to get back with a fresh mind to practise my Guitar. Music is my Passion and I have not deviated from it and all the more art has helped me to deepen my music. I did many courses during summer and developed my technique.
I play concerts for the opening of exhibitions and coincidentally, it happened that I was invited to do an exhibition in the centre of Vienna. It's indeed a privilege and honour to get to present my works in an art city like Vienna. My main intention of my paintings is to convey a spiritual meaning in the form of neutral Art. For example: the monkey who meditates symbolizes our monkey mind and the bliss when it's trained through hard work and dedication, Grace automatically flows. The paintings were also sold and to my own surprise they were sold for huge amounts and the income would be dedicated to the Franciscan missions.
The General Curia is much aware that the church needs such new forms of evangelization in the needs of the times. There is also a move to form a committee to Forster art and music in the order which has sadly never been a part of for many decades. Art and music are very close to the Franciscan heart. I want to quote fr Christopher Coelho here when I asked him, I am planning to study music but I am not getting the desired response he told him "who is better off than a Franciscan to pursue in music because music and art are close to the heart of St Francis." This sentence has always guided me in times of doubt of whether I am in the right path or army screws a bit loose... huh then I realized Francis said We are fools for God. Br Sandesh Manuel Vienna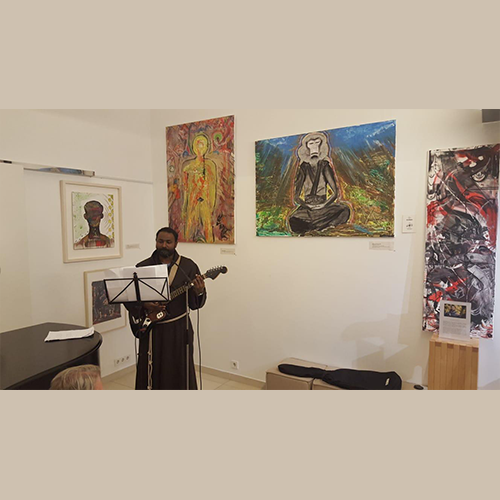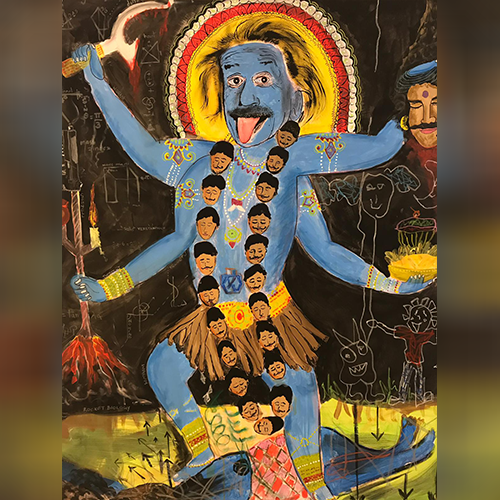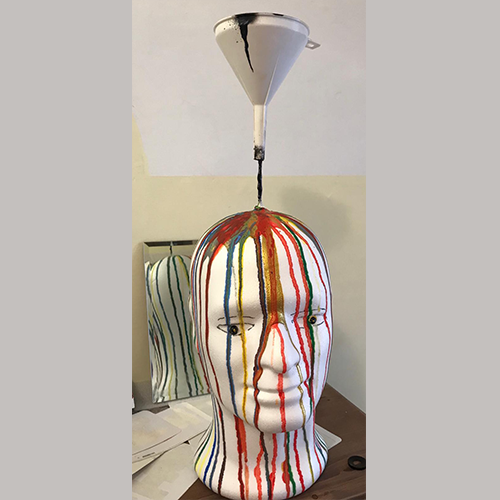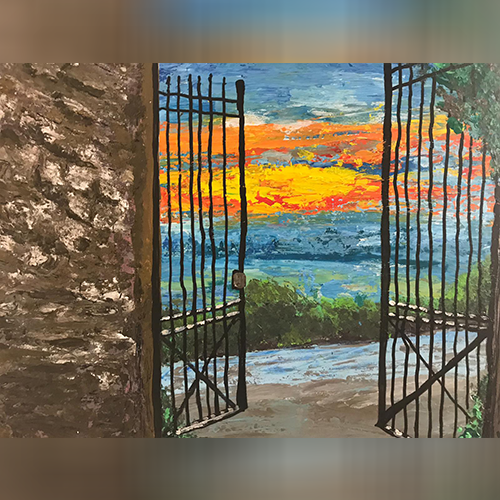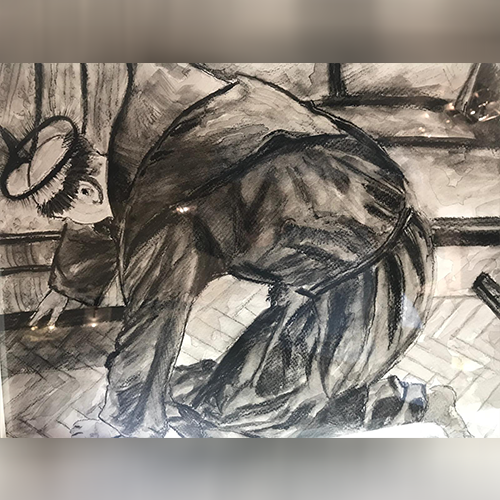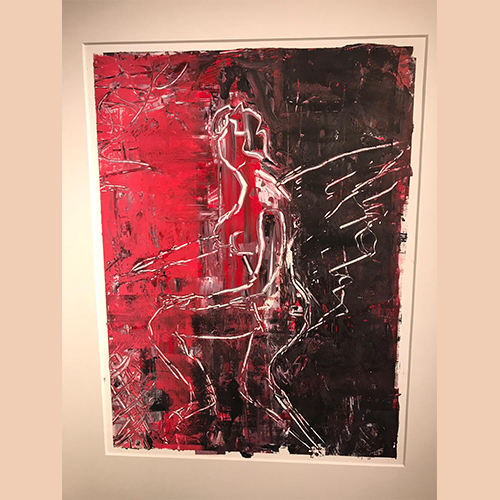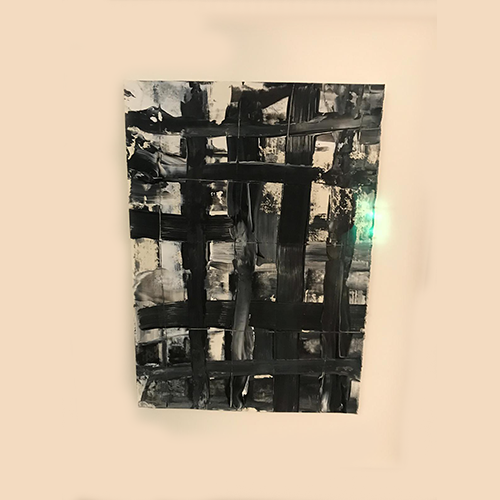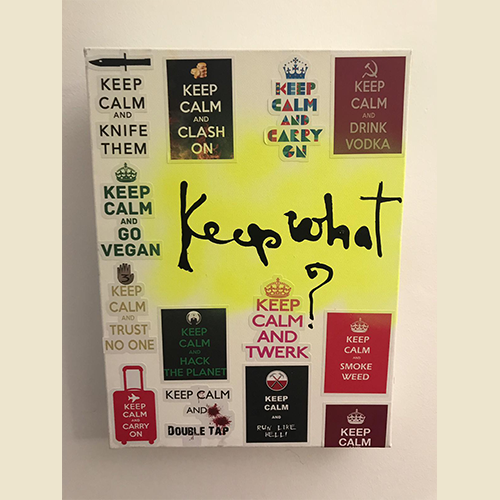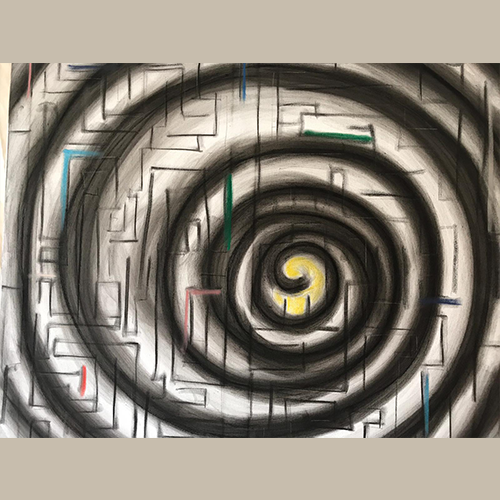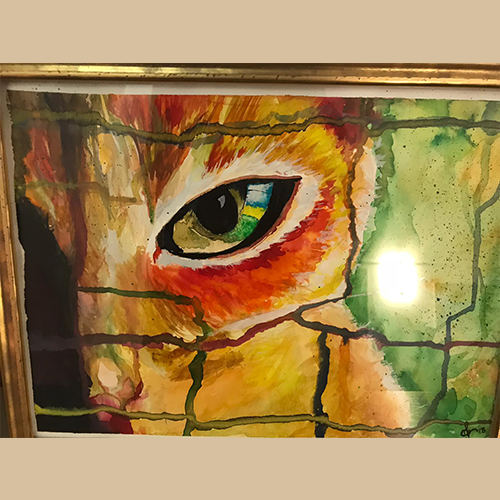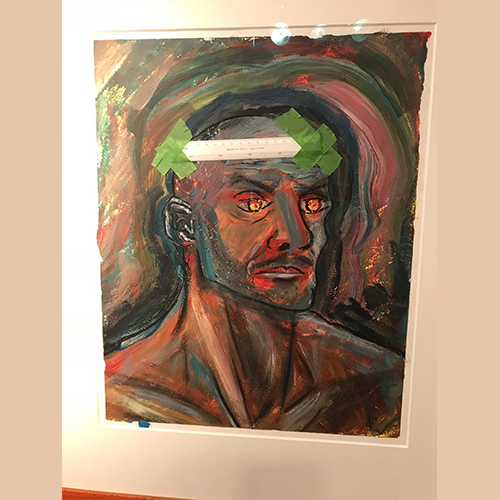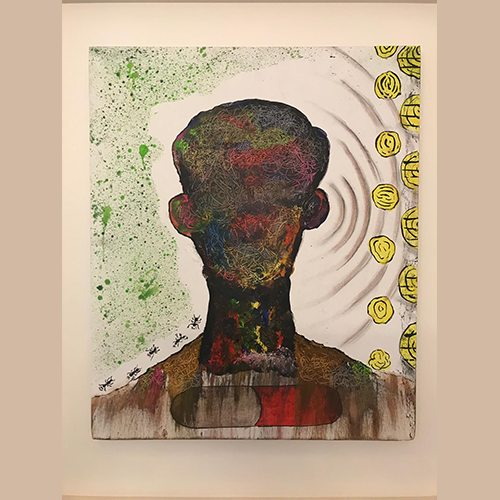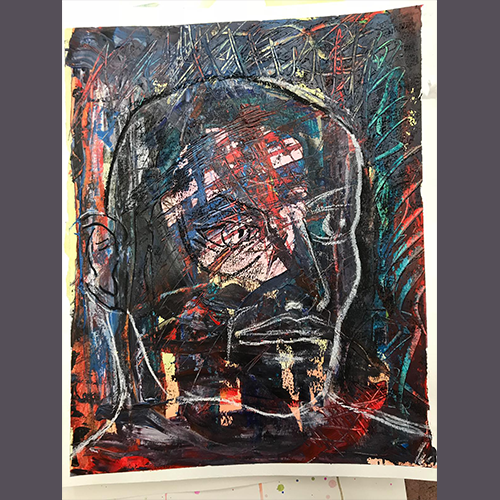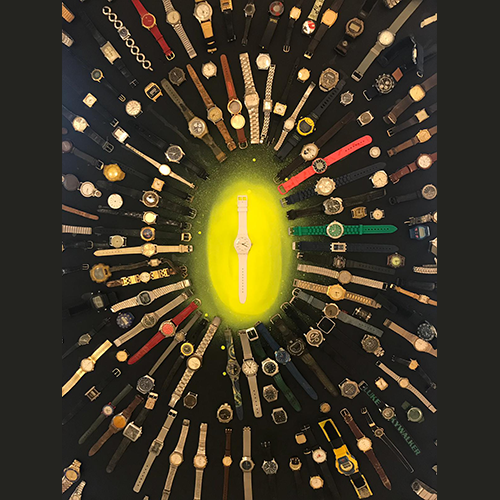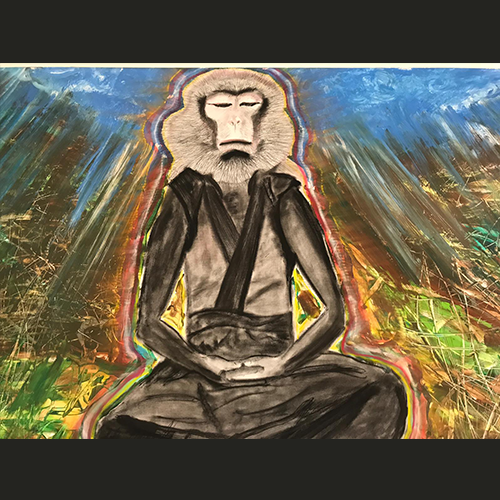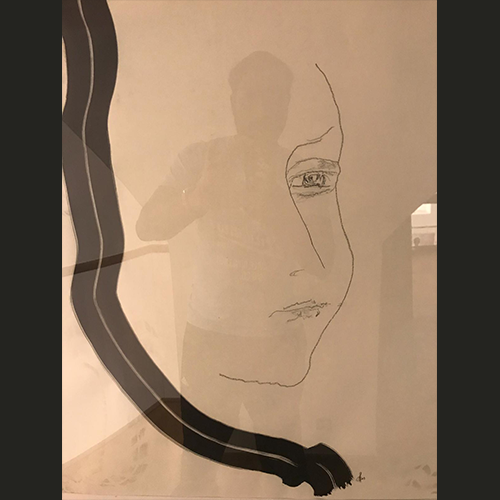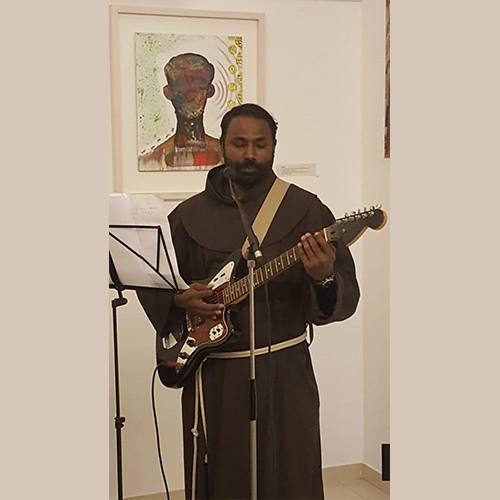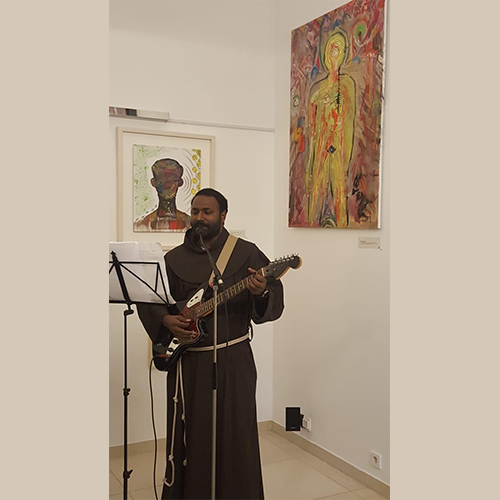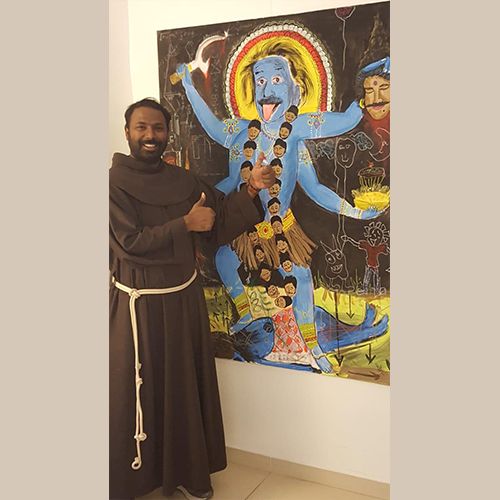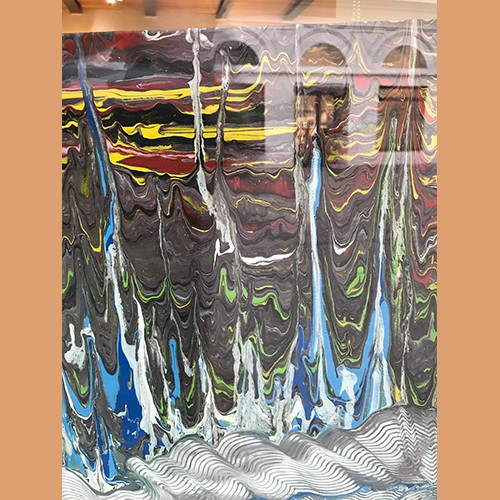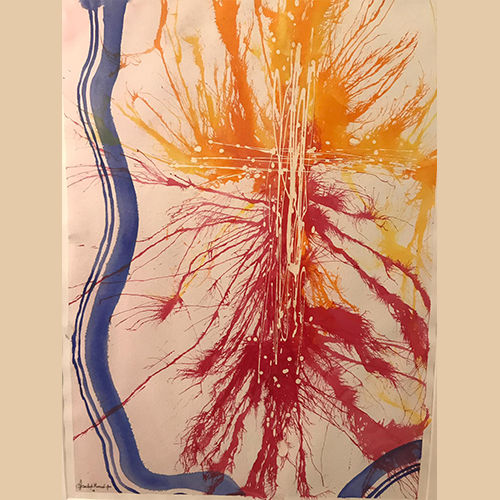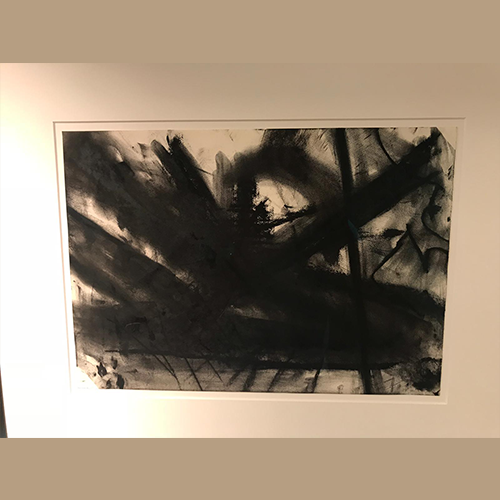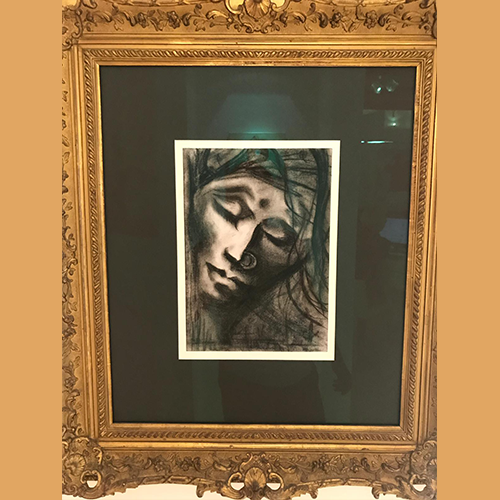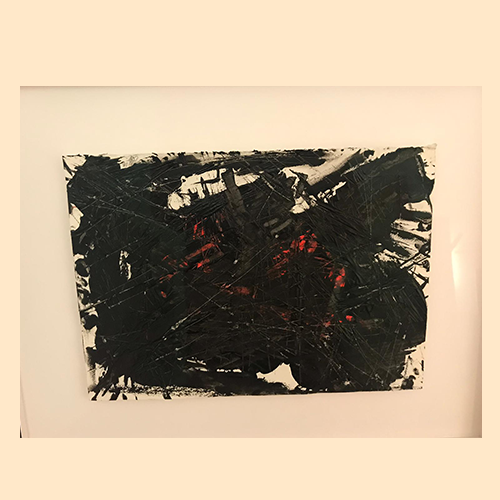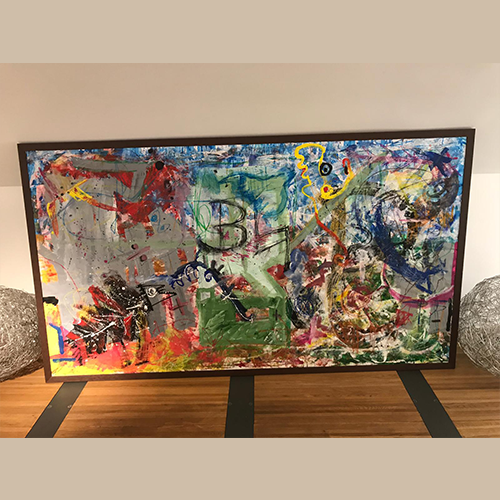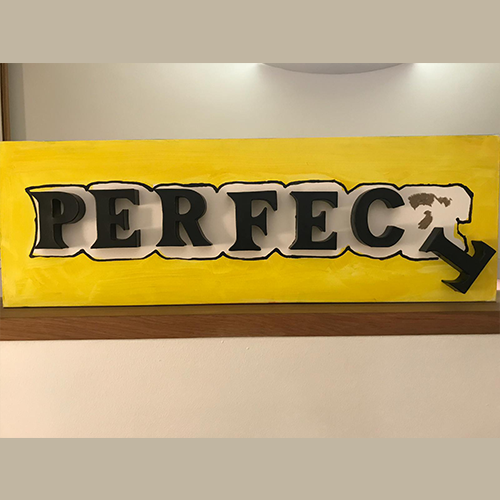 ST. FRANCIS OF ASSISI
ST. FRANCIS
FRIARS' BIRTHDAY (June)
Date

Name of the Friars

Events

Year

01

Jose Palimattom

Vincent Soosai

Fabianus Toppo

Bryan Carneiro

Bhaskar Reddy

Michael Anand

Solemn Vows

Solemn Vows

Entry

Solemn Vows

Solemn Vows Solemn Vows

1996

1996

1999

2002

2002

2002

02

Leos Ekka

Vinoth Robin

+ Denis Boers

Basil Tirkey

Vinod Kujur

Francis Arokiasamy M.

Thumma Ranjith Kumar Reddy

Birth

Birth

Home

Solemn Vows

Solemn Vows

Solemn Vows

Solemn Vows

1963

1985

1997

2013

2013

2013

2013

03

Fabianus Toppo

+ Theodore Caine

Ankit Kumar Baghel

Birth

Home

Birth

1978

1986

1996

04

Dharmodaya Ashram - Bellary

Foundation

1995

06

Alphonse Moras

Birth

1950

07

Sleeva Reddy

Tojy M.

Solemn Vows

Solemn Vows

1998

1998

08

Joy Valooran

Dominic C.J.

Balthazar Pinto

Bala Marneni

Tony D' Souza

Birth

Solemn Vows

Solemn Vows Solemn Vows Solemn Vows

1970

1987

1987

1987

1987

09

Anthony Joseph Archer

Birth

1992

10

Arokia Raj R.

Solemn Vows

1989

11

Jesu Raja A.

Birth

1985

12

Pratap Reddy Salibindla

Balthazar Pinto

Bala Marneni

Tony D'Souza

Arokia Raj R.

Arulsamy A.

Thomas Joseph

Bobby V.T.

Johnny Anthony

Charles Bernard

Felix Gassam

Athanasius Xaxa

Paul Kallan

Leos Ekka

John Chrysostom

Salim Joseph

Francis Kaviyil

Babu Jose Pamplany

James N.

Chinnappan M. Devaraj

Amaldas Belevendran

Entry

Entry

Entry

Entry

Entry

Entry

Entry

Entry

Entry

Entry

Entry

Entry

Entry

Entry

Entry

Entry

Entry

Entry

Entry

Entry

Entry

1981

1981

1981

1981

1982

1982

1982

1982

1983

1984

1984

1985

1985

1985

1985

1985

1985

1985

1985

1985

1986

13

+ Anthony of Padua

Samson A.

Basen Friary

Nanasera Friary

New Church at Sion

Bannur Friary

Feast

Birth

Foundation

Foundation

Blessing

Foundation




1955

1982

1992

1995

1999

14

Francis Arokiasamy M.

Birth

1987

16

Adarsh Y.

Birth

1994

18

Michael Anand

Ordination

2005

19

Dayanand

Dharma L. Bernard

Birth

Birth

1950

1953

20

Tony Marshall

+ Alphaeus Swinkels

Birth

Home

1978

1980

21

Jamesmon P.C.

Birth

1970

22

Arulsamy A.

Arun Junes

Birth

Birth

1961

1978

25

Thomas M.M.

Birth

1949

26

Niraj Kumar Tirkey

Birth

1993

27

Naveen George

Birth

1982

28

Samson

Tommy T.J.

Dominic C.J.

Carlos Dias

Manoj Xalxo

Entry

Entry

Entry

Entry

Birth

1980

1980

1980

1980

1982

30

Amaldas Belevendran

+ Leo Remedios

Birth

Home

1967

1970