News & Events
Franciscans Celebrate the Peace Encounter between St. Francis and Sultan
27 July Bengaluru: Leaders across various religions assembled together for an inter-religious event on Dialogue, Peace and Harmony in St. Joseph's Boys' High School Auditorium, Bengaluru on 27 July, Saturday to mark the 800th anniversary of an encounter between St. Francis of Assisi and Sultan al-Malik al-Kāmil of Egypt. Franciscans in Bengaluru under the leadership of Br. Praveen Henry D' Souza, Minister Provincial organized this mega event to commemorate the peace initiative of St. Francis in 1219 during the time of Crusades to propose the end of war and to encourage peace and dialogue.
The dignitaries present include the religious heads Swami Tatwarupaananda Adyaksha, Mr Giani Keval Singh, Swami Mahamunivandaru Sritha Mahagathe, Mr. Shereyar Vakil, Dr J Bhavani and Dr. Mohammed Taha Mateen. They spoke in unison to a gathering of more than 700 people calling out for peace and harmony irrespective of our differences. They highlighted the essence of the religion saying that every religion invites to promote peace and harmony. Most Rev. Dr. Peter Machado in his presidential address admired the peace initiative of St. Francis and explained how it is still relevant and meaningful for today.
The cultural programmes by students of Jyothi Nivas College, Al-Ameen School, Vaz Dramatics Academy and St. Joseph's College brought out beautifully the theme of the celebration as well as the inter-religious peace. This gathering of peace concluded with the Peace March towards the War Memorial in Brigade Road where St. Francis' song of peace was sung and hand-outs of peace prayer were distributed to the onlookers. Fr. Praveen speaking about the event said, "This event is a beginning of many such events in the future". He added, "As Franciscans, it is our duty to promote dialogue among various religious and become instruments of peace in the world."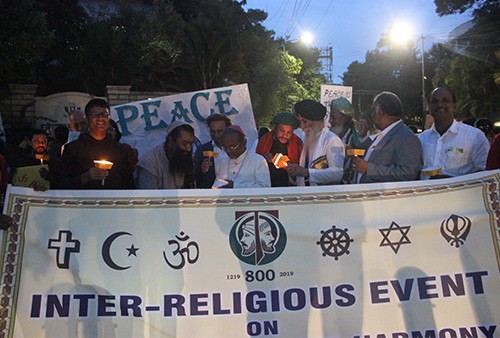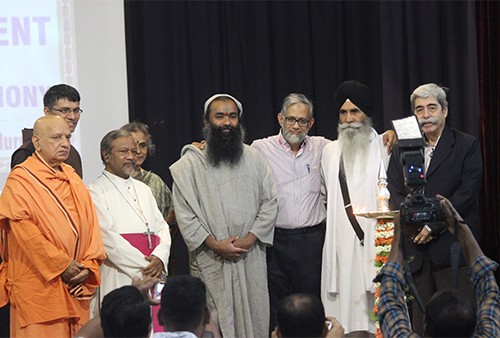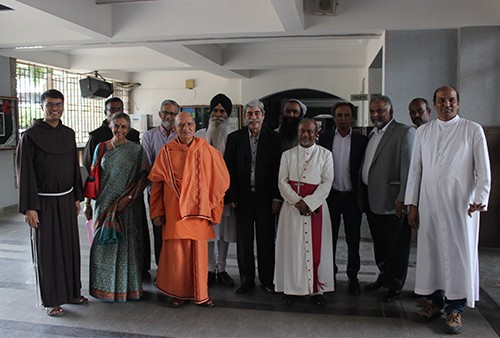 ST. FRANCIS OF ASSISI
ST. FRANCIS
FRIARS' BIRTHDAY (June)
Date

Name of the Friars

Events

Year

01

Jose Palimattom

Vincent Soosai

Fabianus Toppo

Bryan Carneiro

Bhaskar Reddy

Michael Anand

Solemn Vows

Solemn Vows

Entry

Solemn Vows

Solemn Vows Solemn Vows

1996

1996

1999

2002

2002

2002

02

Leos Ekka

Vinoth Robin

+ Denis Boers

Basil Tirkey

Vinod Kujur

Francis Arokiasamy M.

Thumma Ranjith Kumar Reddy

Birth

Birth

Home

Solemn Vows

Solemn Vows

Solemn Vows

Solemn Vows

1963

1985

1997

2013

2013

2013

2013

03

Fabianus Toppo

+ Theodore Caine

Ankit Kumar Baghel

Birth

Home

Birth

1978

1986

1996

04

Dharmodaya Ashram - Bellary

Foundation

1995

06

Alphonse Moras

Birth

1950

07

Sleeva Reddy

Tojy M.

Solemn Vows

Solemn Vows

1998

1998

08

Joy Valooran

Dominic C.J.

Balthazar Pinto

Bala Marneni

Tony D' Souza

Birth

Solemn Vows

Solemn Vows Solemn Vows Solemn Vows

1970

1987

1987

1987

1987

09

Anthony Joseph Archer

Birth

1992

10

Arokia Raj R.

Solemn Vows

1989

11

Jesu Raja A.

Birth

1985

12

Pratap Reddy Salibindla

Balthazar Pinto

Bala Marneni

Tony D'Souza

Arokia Raj R.

Arulsamy A.

Thomas Joseph

Bobby V.T.

Johnny Anthony

Charles Bernard

Felix Gassam

Athanasius Xaxa

Paul Kallan

Leos Ekka

John Chrysostom

Salim Joseph

Francis Kaviyil

Babu Jose Pamplany

James N.

Chinnappan M. Devaraj

Amaldas Belevendran

Entry

Entry

Entry

Entry

Entry

Entry

Entry

Entry

Entry

Entry

Entry

Entry

Entry

Entry

Entry

Entry

Entry

Entry

Entry

Entry

Entry

1981

1981

1981

1981

1982

1982

1982

1982

1983

1984

1984

1985

1985

1985

1985

1985

1985

1985

1985

1985

1986

13

+ Anthony of Padua

Samson A.

Basen Friary

Nanasera Friary

New Church at Sion

Bannur Friary

Feast

Birth

Foundation

Foundation

Blessing

Foundation




1955

1982

1992

1995

1999

14

Francis Arokiasamy M.

Birth

1987

16

Adarsh Y.

Birth

1994

18

Michael Anand

Ordination

2005

19

Dayanand

Dharma L. Bernard

Birth

Birth

1950

1953

20

Tony Marshall

+ Alphaeus Swinkels

Birth

Home

1978

1980

21

Jamesmon P.C.

Birth

1970

22

Arulsamy A.

Arun Junes

Birth

Birth

1961

1978

25

Thomas M.M.

Birth

1949

26

Niraj Kumar Tirkey

Birth

1993

27

Naveen George

Birth

1982

28

Samson

Tommy T.J.

Dominic C.J.

Carlos Dias

Manoj Xalxo

Entry

Entry

Entry

Entry

Birth

1980

1980

1980

1980

1982

30

Amaldas Belevendran

+ Leo Remedios

Birth

Home

1967

1970