News & Events
MY REGENCY EXPERIENCE IN BASEN COMMUNITY Experience is a best teacher of life
Nelson Toppo
My regency program started on 7th June in the Basen community under the guidance of Br. Jerome. He is a good friar, who always offered me ample opportunity to grow in my personal life as a friar minor. Whenever I asked for any help, the community was ever ready to help me, especially in the area of my ministry. My main regency ministry was to take care of the Apostolic students and teach them the values of St. Francis of Assisi and make them better Franciscans for the future. I also accompanied the Apostolic students in their games, worked with them in the vegetable garden and prayed together with them. Apart from that I was also involved in the parish ministries, like animating the youths of our parish, visiting house and teaching catechism to the children.
Involving myself to these ministries helped me to discover my own potentials and abilities as a true learner and teacher. It was a wonderful experience for me to be involved in such ministries. I really enjoyed doing the work and carried out the responsibilities that were entrusted to me. I accepted them willingly for my own personal growth and for the personal discovery of being a better Friar Minor.
I am very grateful to God who accompanied me through the whole of my regency program. I also thank my regent master Fr. John Sekhar and the Basen community for their fraternal support and encouragement.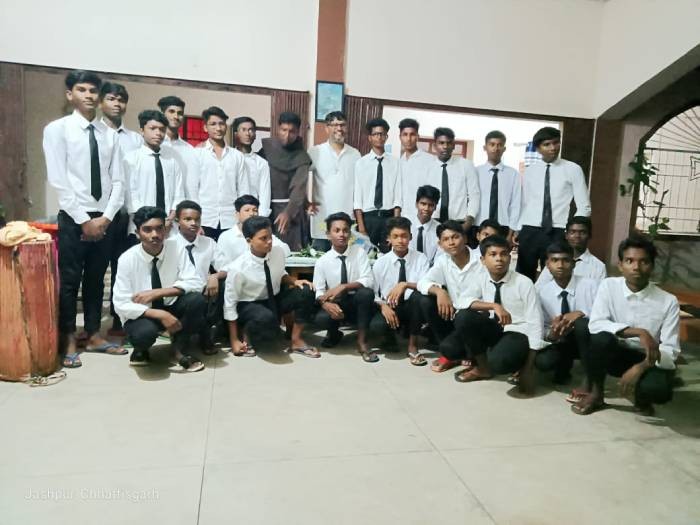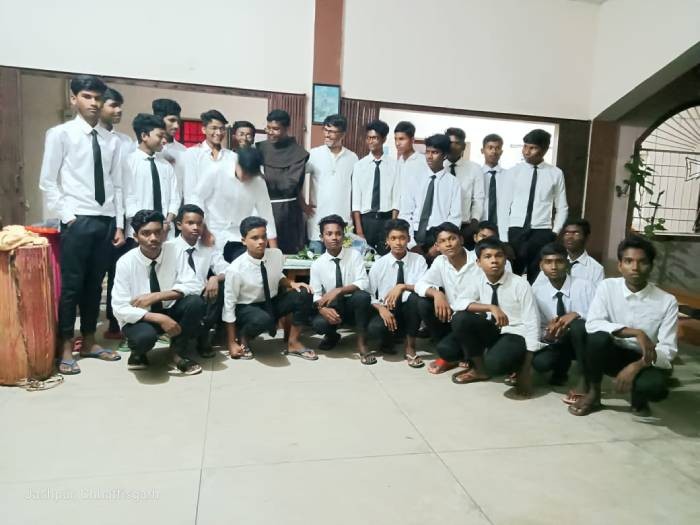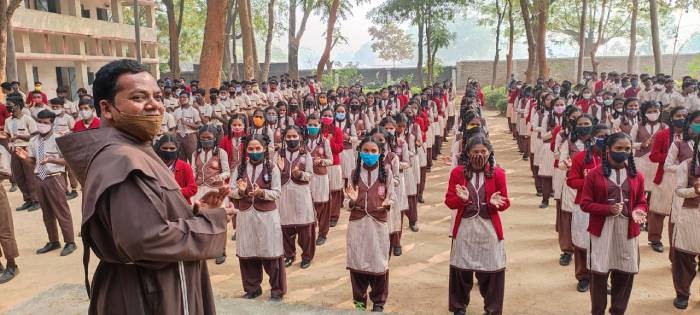 ST. FRANCIS OF ASSISI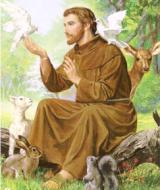 ST. FRANCIS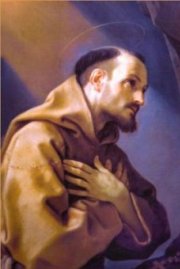 FRIARS' BIRTHDAY (December)
Date

Name of the Friars

Events

Year

02

St. Louis Friary – Palmaner

Fidelis D' Lima

Foundation

Ordination

1949

1964

05

Abraham Vadana

Shaji Nicholas Vadachery

+ Valentine Crasta

Birth

Birth

Home

1946

1969

2011

06

Baptist D' Souza

Birth

1975

07

+ Anthony's Church - Bannur

Erection

1999

09

Anil Kerketta

Birth

1980

11

Richard D'Silva

+ Agnel D' Mello

Ordination

Home

1960

2013

13

Vincent Soosai

Varghese Sebastian

Scaria Varanath

Thomas M.M.

Dayanand

Anand Suresh Minj

Nideesh M. John

Birth

Ordination

Ordination

Ordination

Ordination

Birth

Birth

1970

1975

1975

1975

1975

1987

1993

14

+ Titus Myppan

Home

2012

15

Gregory Fernandes

Ordination

1963

16

Paul K.L.

Assisi Sadan - Nagpur

Birth

Foundation

1952

1993

17

Sidney Mascarenhas

Varghese Lakra

Ordination

Birth

1967

1977

18

Ajit Kerketta

Birth

1976

19

James Kallarackan

Friary Chapel – Palmaner

Birth

Blessing

1942

1967

21

Parish Church - Palmaner

Blessing

1964

22

Francis Agnelo Rozario

Birth

1966

24

Emmanuel Christopher

Birth

1992

25

Mukti P. Ekka

+ Celestine Reardon

+ Ambrose Staskunas

Birth

Home

Home

1973

1976

1986

26

Tony D' Souza

+ Paschal Fernando

Birth

Home

1962

1994

27

Irudayaraj Fernando

Sahaya Dhas J.

Ordination

Ordination

2002

2013

28

Madhu Sudhan Reddy

Ordination

2015

29

Thumma Ranjith Kumar Reddy

Ordination

2015

30

+ Gratian McEvoy

Wilson Paul Nattalil

Stephen Lamin Gashnga

+ Kuriyan Joseph

Home

Ordination

Ordination

Home

1992

2003

2012

2015

31

Sleeva Reddy

Birth

1968