News & Events
Entry into Novitiate
30 May, Palmaner: Eight young men, having undergone the Franciscan Formation in the past few years made a daring decision to enter the Novitiate of the Order of the Friars Minor in the Province of the St. Thomas the Apostle, India situated in Palmaner, Andhrapradesh.In a traditional liturgical.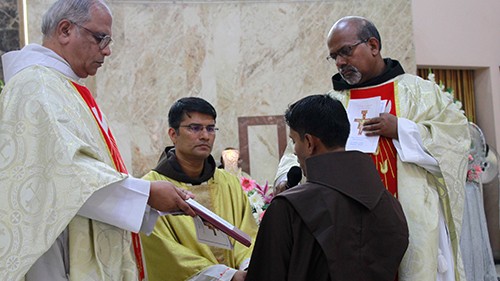 Solemn Profession
2 June, Bengaluru: Br. Emmanuel Christopher who hails from RT nagar, Bengaluru made his Solemn Profession in the hands of Br Praveen Henry D Souza, the Minister Provincial in St. Anthony's Friary Church, Bengaluru.Br. Emmanuel Christopher, having spent five years as simple professed friar.
Simple Profession
31 May, Palmaner: Ten young men, having lived a year of Novitate under the accompaniment of the Holy Spirit and the guidance of Br Charles A, Guardian and Novice Master and the formators,surrendered themselves to Jesus Christ in the footprints of St Francis of Assisi.
Minister General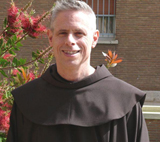 Br. Micheal Anthony Perry
Minister Provincial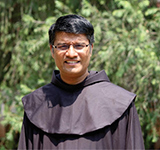 Br. Praveen Henry D Souza